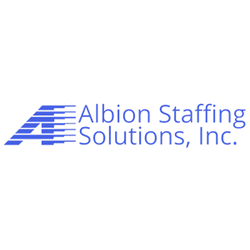 Albion Staffing
Pediatric Medical Assistant | Coral Springs, FL
Pompano Beach, FL
About Albion Staffing Solutions:
Albion has been offering Temp; Contract and Direct Hire Staffing Services for 20-years from offices located throughout South Florida. Offering General Admin/Clerical and Light Industrial staffing services, Albion also specializes in the Logistics, Allied Healthcare and Banking industries.
* Inquire about our Incentive and Employee Referral Bonuses Plan * We are the highest paying Staffing Company in South Florida.
About this position:
Pediatric Practice in the Coral Springs area is looking for a full-time Pediatric Medical Assistant.
The schedule is 8:00 am - 4:00 pm Saturdays and Sundays
Must have pediatrics experience.
Full benefits and competitive salary
Please submit your resume to schedule an interview
Workplace Location:

Applicants will work in the customer's facility - located in Coral Springs, FL


Candidate Advice:
Strict Covid-19 Protocols applicable.
Albion uses E-Verify to verify employment eligibility.
Pre-Employment and random Drug and Background testing applicable.
Only Local Candidates will be considered; no relocation provided.
Reliable Transportation to/from the workplace is necessary.
pxtyljwb3vvd
124970824