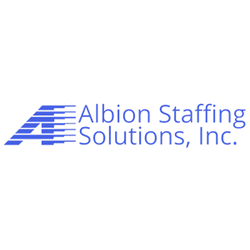 Albion Staffing
Ocean Imports with Breakbulk | Miami, FL
Miami, FL
About Albion Staffing Solutions:
Albion has been offering Temp; Contract and Direct Hire Staffing Services for 20-years from offices located throughout South Florida. Offering General Admin/Clerical and Light Industrial staffing services, Albion also specializes in the Logistics, Allied Healthcare and Banking industries.
* Inquire about our Incentive and Employee Referral Bonuses Plan * We are the highest paying Staffing Company in South Florida.

About this Position:
Albion Staffing Solutions is in need of a Ocean Imports with Breakbulk to work at a company located in the Miami, FL area. Responsible for preparation of files, distributions of documents and collection of funds associated with the breakdown (breakbulk) of import consolidations.
Principal Accountabilities
Compiling the master airway bills and breaks down consolidation into house airway bills
Enter and updates on-line system with information on disposition of shipments
Research and identify the custom brokerage of inbound shipments
Notifies brokers and consignees of arrival of shipments, distributes documents to brokers and/or consignees. Collects receivables where applicable
Prepares documents required to move inbound shipments between U.S. ports
Monitors consolidation transfer times to ensure service levels are maintained The individual in this position must be capable of performing all of the essential functions with or without a reasonable accommodation.
Working Environment: Assignment Complexity
Work on assignments that are complex in nature where considerable judgment and initiative are required in resolving problems and making recommendations.
Accountability
Use ability as a skilled specialist in accordance with corporate policies and procedures to complete complex tasks in creative and effective ways. Impact of Decisions
Errors detectable upon supervisory review. Identifiable impact on corporate operations and fiscal health. Working Relationships
Regularly interact with peers and management concerning matters of complex scope and discretion. Scope
Work on problems complex in scope. May determine methods and procedures on new assignments and may provide guidance to other nonexempt personnel.
Essential Functions:
Must be able to pass any federal/state/local government, airport, or company-required background checks, clearances, and/or drug and alcohol tests.
Knowledge and Skills (The following minimum requirements are normal guidelines and should not constrain the advancement of otherwise qualified personnel):
This is a senior level position.
Good interpersonal skills required.
High school diploma or equivalent required.
Generally prefer 3-6 years of experience.
Workplace Location:
Applicants will work in the customer's facilities in Miami, FL.


Candidate Advice:
Strict Covid-19 Protocols applicable.
Albion uses E-Verify to verify employment eligibility.
Pre-Employment and random Drug and Background testing applicable.
Only Local Candidates will be considered; no relocation provided.
Reliable Transportation to/from the workplace is necessary.
Applying for this position:
Please apply via the Link displayed or directly into Albion's Talent Community at: https://jobs.albionstaffing.com/jobs
iwrranwbz5ng
141110980