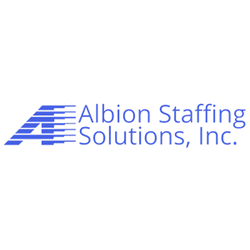 Albion Staffing
Ocean Import Coordinator | Miami, FL
Miami, FL
About Albion Staffing Solutions:
Albion has been offering Temp; Contract and Direct Hire Staffing Services for 20-years from offices located throughout South Florida. Offering General Admin/Clerical and Light Industrial staffing services, Albion also specializes in the Logistics, Allied Healthcare and Banking industries.
* Inquire about our Incentive and Employee Referral Bonuses Plan * We are the highest paying Staffing Company in South Florida.

About this Position:
Albion Staffing Solutions is in need of a Ocean Import Coordinator to work at a company located in the Miami, FL area. To provide our clients with a high level of customer service and be responsible for facilitating inbound cargo via ocean shipments.
Essential Duties and Responsibilities
Receive, review, and process import documentation for accounts.
Ensure documentation is accurately processed, distributed and released to carrier, customers and agents in a timely manner.
Obtain and create quotes for shipments and source best method of transportation.
Work with Brokerage or CFS to coordinate and monitor the release of goods from the carrier, Customs, or other governmental agency examinations that may be required.
Communicate with overseas agents to ensure proper pre-alerts and documentation.
Continue to explore different options to reduce cost, and increase revenues.
Track and trace shipment and provide updates to clients and sales.
Uphold a strong and professional relationship with airlines, transportation agencies and sales.
Demonstrate an emphasis on customer satisfaction per company policy.
Maintain shipment files and ensure billing is completed within a timely fashion.
Assist as backup for alternate accounts.
Perform other duties as assigned.
Preferred Qualifications
High School Diploma or GED required.
1 year experience with freight forwarder or import agency
Knowledge on incoterms
Demonstrates excellent written and verbal communication skills; along with math skills for dimension conversions
Intermediate to Advanced PC skills - MS Office
Highly organized
Professional and courteous demeanor
Displays a flexible and open minded willingness to adapt to new environments and be a team player
Must have good ethical standards
Workplace Location:
Applicants will work in the customer's facilities in Miami, FL.


Candidate Advice:
Strict Covid-19 Protocols applicable.
Albion uses E-Verify to verify employment eligibility.
Pre-Employment and random Drug and Background testing applicable.
Only Local Candidates will be considered; no relocation provided.
Reliable Transportation to/from the workplace is necessary.
Applying for this position:
Please apply via the Link displayed or directly into Albion's Talent Community at: https://jobs.albionstaffing.com/jobs
vxg3kbajs9cs
119928833