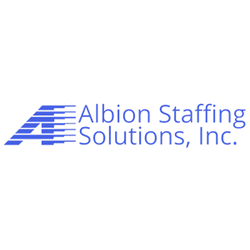 Albion Staffing
Medical Assistant | Miami Beach, FL
Pompano Beach, FL
About Albion Staffing Solutions:
Albion has been offering Temp; Contract and Direct Hire Staffing Services for 20-years from offices located throughout South Florida. Offering General Admin/Clerical and Light Industrial staffing services, Albion also specializes in the Logistics, Allied Healthcare and Banking industries.
* Inquire about our Incentive and Employee Referral Bonuses Plan * We are the highest paying Staffing Company in South Florida.
About this opportunity:
Family Medical practice in Miami Beach looking for Bilingual Medical Assistant to join their team. Patient demographics are from Infancy to grandparents. Must be experienced in phlebotomy and administering vaccines.
Working hours are as follows:
Monday and Wednesday from 9:00 am - 5:00 pm
Tuesday and Thursday from 08:00 am - 6:00 pm
Friday from 9:00 am - 5:00 pm
Hourly pay from $16-$17 based on experience
Experience with EMR systems
Must have MA diploma plus at least 2 years solid experience
PTO and holidays offered
3 visits per year with Doctor plus free labs
Workplace Location:

Applicants will work in the customer's facility - located in Miami Beach, FL


Candidate Advice:
Strict Covid-19 Protocols applicable.
Albion uses E-Verify to verify employment eligibility.
Pre-Employment and random Drug and Background testing applicable.
Only Local Candidates will be considered; no relocation provided.
Reliable Transportation to/from the workplace is necessary.
aq5wfof32wnr
118173636