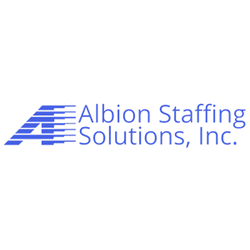 Albion Staffing
Export Coordinator | Miami, FL
Miami, FL
About Albion Staffing Solutions:
Albion has been offering Temp; Contract and Direct Hire Staffing Services for 20-years from offices located throughout South Florida. Offering General Admin/Clerical and Light Industrial staffing services, Albion also specializes in the Logistics, Allied Healthcare and Banking industries.
* Inquire about our Incentive and Employee Referral Bonuses Plan * We are the highest paying Staffing Company in South Florida.

About this Position:
Albion Staffing Solutions is in need of Export Coordinator for the Miami, FL area. Candidate must have worked with CargoWise and be able to handle ocean export jobs from A to Z, including preparing quotes, communicating with customers and billing of files
Plans and directs flow of air traffic moving to overseas destinations.
Opens files on the dedicated software system for each shipment.
Ships freight, prepares documentation and way billing, assesses charges, and collects fees for shipments.
Negotiates with domestic customers, as intermediary for foreign customers, to resolve problems and arrive at mutual agreements.
Examines invoices and shipping manifests for conformity to tariff and customs regulations.
Prepares reports of transactions to facilitate billing of shippers and foreign customers.
Examines documents such as invoices, bills of lading, and shipping statements, to verify conversion of merchandise weights or volumes into system used by other country.
Converts foreign currency figures into United States monetary equivalents, or domestic currency into foreign equivalents.
Corresponds with foreign network.
Is responsible for moving shipments on time. Files documents in an accurate manner.
Organizes oneself to handle the volume of activity.
Corrects EPO's if requested by the supervisor.
Reports all serious difficulties to air export manager.
Prepares quotations which are under the control of the immediate supervisor.
Workplace Location:
Applicants will work in the customer's facilities in Miami, FL.

Candidate Advice:
Strict Covid-19 Protocols applicable.
Albion uses E-Verify to verify employment eligibility.
Pre-Employment and random Drug and Background testing applicable.
Only Local Candidates will be considered; no relocation provided.
Reliable Transportation to/from the workplace is necessary.
Applying for this position:
Please apply via the Link displayed or directly into Albion's Talent Community at: https://jobs.albionstaffing.com/jobs
a1p6a6qowwsn
119031650