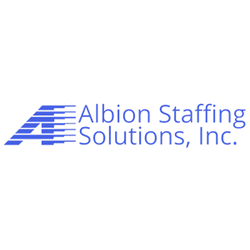 Albion Staffing
Business Process Analyst | Miami, FL
Pompano Beach, FL
About Albion Staffing Solutions:
Albion has been offering Temp; Contract and Direct Hire Staffing Services for 20-years from offices located throughout South Florida. Offering General Admin/Clerical and Light Industrial staffing services, Albion also specializes in the Logistics, Allied Healthcare and Banking industries.
* Inquire about our Incentive and Employee Referral Bonuses Plan * We are the highest paying Staffing Company in South Florida.
About this position:
Albion Staffing Solutions has a client looking for a Business Process Analyst for the Miami, FL area.
Responsibilities
Work closely with operational business units to improve outputs
With an eye to customer value, drive improvement in cycle time, output, and quality across the business
Gather, evaluate and document functional and non-functional requirements based on business goals
Ensures effective integration of new or modified system/processes into the work environment
Participates in functional UAT testing to ensure all requirements are satisfied
Creating and refining SOP documentation for each operational department and function
Creating and managing workflow documentation; facilitate meetings on new processes
Manage new business onboarding
Collaborate with customers or vendors to identify, diagnose, and resolve issues
Serve as EDI subject matter expert
Participate in finding solutions for new projects or business requirements from both the business and technological side
Guide the business in improving processes, products, services and software including, but not limited to, workflow, billing, reporting, customer relationship management
Work closely with operational departments to maintain open line of communication and system optimization
Perform other assigned duties or projects as required.
Workplace Location:

Applicants will work in the customer's facility - located in Miami, FL
Candidate Advice:
Strict Covid-19 Protocols applicable.
Albion uses E-Verify to verify employment eligibility.
Pre-Employment and random Drug and Background testing applicable.
Only Local Candidates will be considered; no relocation provided.
Reliable Transportation to/from the workplace is necessary.
2225tk7cqvl8
118177216